23830 Edmonds Way, #303, Edmonds WA 98026
23830 Edmonds Way, #303
Edmonds WA 98026
https://s3.amazonaws.com/ShowMojo-Dev/33102451/455f887074/WM/large.jpeg?1681849589
Residential
Just Leased
-122.3508636
47.7825343
Dogs ok, Cats ok
Edmonds Crossing! BRAND NEW
23830 Edmonds Way, #303
Edmonds WA 98026
https://s3.amazonaws.com/ShowMojo-Dev/33102451/455f887074/WM/large.jpeg?1681849589
https://s3.amazonaws.com/ShowMojo-Dev/32827926/455f887074/WM/large.jpg?1681849592
https://s3.amazonaws.com/ShowMojo-Dev/33102453/455f887074/WM/large.jpeg?1681849594
https://s3.amazonaws.com/ShowMojo-Dev/33102455/455f887074/WM/large.jpeg?1681849596
https://s3.amazonaws.com/ShowMojo-Dev/33102457/455f887074/WM/large.jpeg?1681849598
https://s3.amazonaws.com/ShowMojo-Dev/33102459/455f887074/WM/large.jpeg?1681849600
https://s3.amazonaws.com/ShowMojo-Dev/33102463/455f887074/WM/large.jpeg?1681849602
https://s3.amazonaws.com/ShowMojo-Dev/33102470/455f887074/WM/large.jpeg?1681849604
https://s3.amazonaws.com/ShowMojo-Dev/33102477/455f887074/WM/large.jpeg?1681849606
https://s3.amazonaws.com/ShowMojo-Dev/33102482/455f887074/WM/large.jpeg?1681849608
https://s3.amazonaws.com/ShowMojo-Dev/33102487/455f887074/WM/large.jpeg?1681849610
https://s3.amazonaws.com/ShowMojo-Dev/33102492/455f887074/WM/large.jpeg?1681849612
https://s3.amazonaws.com/ShowMojo-Dev/33102497/455f887074/WM/large.jpeg?1681849614,
http://showmojo.com/lt/455f887074
no
Edmonds Rental - Available Now
Remarks
---- SCHEDULE A SHOWING ONLINE AT: http://showmojo.com/lt/455f887074 ----
Welcome to the Edmonds Crossing! Be the first to live in this Newly Built 10 unit building near the Bowl of Edmonds. Brand new appliances. Vinyl plank flooring through out. Quartz countertops in kitchen and bath. Well thought out designs with your own personal deck!
Tenants responsible for electricity and $100 per person water, sewer, garbage charge.
EV CHARGER STATION!
STORAGE AVAILABLE!
- To Schedule a Tour Link:
https://showmojo.com/l/455f887074/23830-edmonds-way-303-edmonds-wa-98026?lead_source=trulia.com
-$45 application fee per adult
-Renter's Benefit Package $30 monthly
-For questions please call or text: 206-219-4821
-Application Criteria:
https://cdn2.hubspot.net/hubfs/6555172/RPA-Application-Criteria.pdf
-Professionally Managed by Real Property Associates
-See additional listings at:
https://www.rentseattle.com
$300 Per Pet Deposit (50% Refundable)
Meghan Weinberg
(206) 577-0589
mweinberg@rpaseattle.com
For more information:
Meghan Weinberg
Call: (206) 577-0589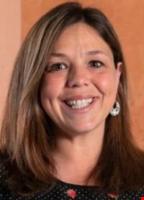 Apply Now
Print Flyer
Share
Rental Details
Link to Applicant Criteria
Kitchen and Bath
Dishwasher, Stove/oven
Building and Surroundings
Lease Terms
Dogs ok, Cats ok
Neighborhood Map
All information is deemed reliable, but not guaranteed.