4842 Fauntleroy Way SW, Seattle WA 98116
4842 Fauntleroy Way SW
Seattle WA 98116
https://s3.amazonaws.com/ShowMojo-Dev/29230891/219adc9026/WM/large.jpg?1647906399
Residential
Just Leased
-122.3811871
47.5580079
Cats ok, Dogs ok up to 25 lbs
Beautiful 2 Bedroom Townhome
4842 Fauntleroy Way SW
Seattle WA 98116
https://s3.amazonaws.com/ShowMojo-Dev/29230891/219adc9026/WM/large.jpg?1647906399
https://s3.amazonaws.com/ShowMojo-Dev/29230892/219adc9026/WM/large.jpg?1647906418
https://s3.amazonaws.com/ShowMojo-Dev/29230893/219adc9026/WM/large.jpg?1647906418
https://s3.amazonaws.com/ShowMojo-Dev/29230894/219adc9026/WM/large.jpg?1647906418
https://s3.amazonaws.com/ShowMojo-Dev/29230895/219adc9026/WM/large.jpg?1647906420
https://s3.amazonaws.com/ShowMojo-Dev/29230896/219adc9026/WM/large.jpg?1647906421
https://s3.amazonaws.com/ShowMojo-Dev/29230897/219adc9026/WM/large.jpg?1647906421
https://s3.amazonaws.com/ShowMojo-Dev/29230898/219adc9026/WM/large.jpg?1647906422
https://s3.amazonaws.com/ShowMojo-Dev/29230899/219adc9026/WM/large.jpg?1647906424
https://s3.amazonaws.com/ShowMojo-Dev/29230900/219adc9026/WM/large.jpg?1647906428
https://s3.amazonaws.com/ShowMojo-Dev/29230901/219adc9026/WM/large.jpg?1647906426
https://s3.amazonaws.com/ShowMojo-Dev/29230902/219adc9026/WM/large.jpg?1647906428
https://s3.amazonaws.com/ShowMojo-Dev/29230903/219adc9026/WM/large.jpg?1647906427
https://s3.amazonaws.com/ShowMojo-Dev/29230904/219adc9026/WM/large.jpg?1647906430
https://s3.amazonaws.com/ShowMojo-Dev/29230905/219adc9026/WM/large.jpg?1647906431
https://s3.amazonaws.com/ShowMojo-Dev/29230906/219adc9026/WM/large.jpg?1647906434,
http://showmojo.com/lt/219adc9026
no
Seattle Rental - Available Now
Remarks
---- SCHEDULE A SHOWING ONLINE AT: http://showmojo.com/lt/219adc9026 ----
- Professionally Managed by Real Property Associates
- Fabulous home in West Seattle, moments from downtown Seattle
- Bright rooms with large windows
- Cozy living room with heated floors throughout
- Spacious kitchen with modern stainless steel appliances
- Amazing location! Walk to coffee shops, restaurants, shopping, bus lines and parks
- $45 application fee per adult
- Renter's legal liability Insurance required and part of Benefit Package ($19.95 monthly)
- Sign up for tours here!
https://showmojo.com/l/219adc9026/4842-fauntleroy-way-sw-seattle-wa-98116
- See additional listings at:
https://www.rentseattle.com
- Application Criteria:
https://www.rentseattle.com/RPA-Application-Criteria.pdf
Davis Harford
(206) 436-9571
davis@rpapm.com
For more information:
Davis Harford
Call: (206) 436-9571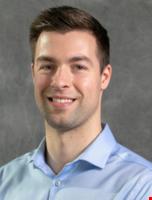 Apply Now
Print Flyer
Share
Rental Details
Link to Applicant Criteria
Building and Surroundings
Lease Terms
Cats ok, Dogs ok up to 25 lbs
Neighborhood Map
All information is deemed reliable, but not guaranteed.