Published November 22, 2022. Updated September 14, 2023.
There are many reasons why you might have served a 30-day notice. In many month-to-month rental situations, this notice is how you let the renters know that you will move on and do something new with this property. You may have no complaints but need to sell the property, for example.
However, in many cases, the 30-day notice is the start of the eviction process. This occurs when a renter has stopped paying rent, committed a lease violation, or had various other issues. Property owners follow the legal process to successfully remove renters when necessary.
Whether you've never evicted a renter before or you're ready for a brush-up on the rules regarding proper notices in case you ever have to remove a tenant again, this blog is for you! Our Seattle property management experts walk through what happens after delivering a notice.
If a Renter Leaves During the 30 Days, This Is a Success
The 30-day written notice gets its name because you haven't truly evicted the person yet. By delivering this notice, you're giving them the chance to resolve the issue or leave on their own within thirty days.
If they do, even without paying back rent, you're likely to come out ahead. This is true because court costs and lawyer fees tend to make the eviction process expensive if a renter doesn't comply with the notice to leave.
However, this doesn't mean you shouldn't pursue the removal process if a renter doesn't make the situation right or move out on their own within the designated timeframe. It's much more expensive to have a long-term renter who isn't paying rent in your property!
A renter moving out during the notice period is a win and the desired outcome for the next steps. You'll find that this eviction notice letter, accompanied by a clear explanation of what comes next if they don't comply, can help you part ways and move on with the costly and time-consuming Seattle eviction process.
If Your Renter Doesn't Leave, File the Eviction Lawsuit
If your renter hasn't left or made things right after 30 days and the proper notice, you'll want to file the official eviction in court.
Sending the 30-day notice and then not following through can give you a reputation for threatening eviction without really doing it. This can harm relationships with your renters and even be perceived as discriminatory or a violation of fair housing laws if you eventually file evictions with some folks and not others.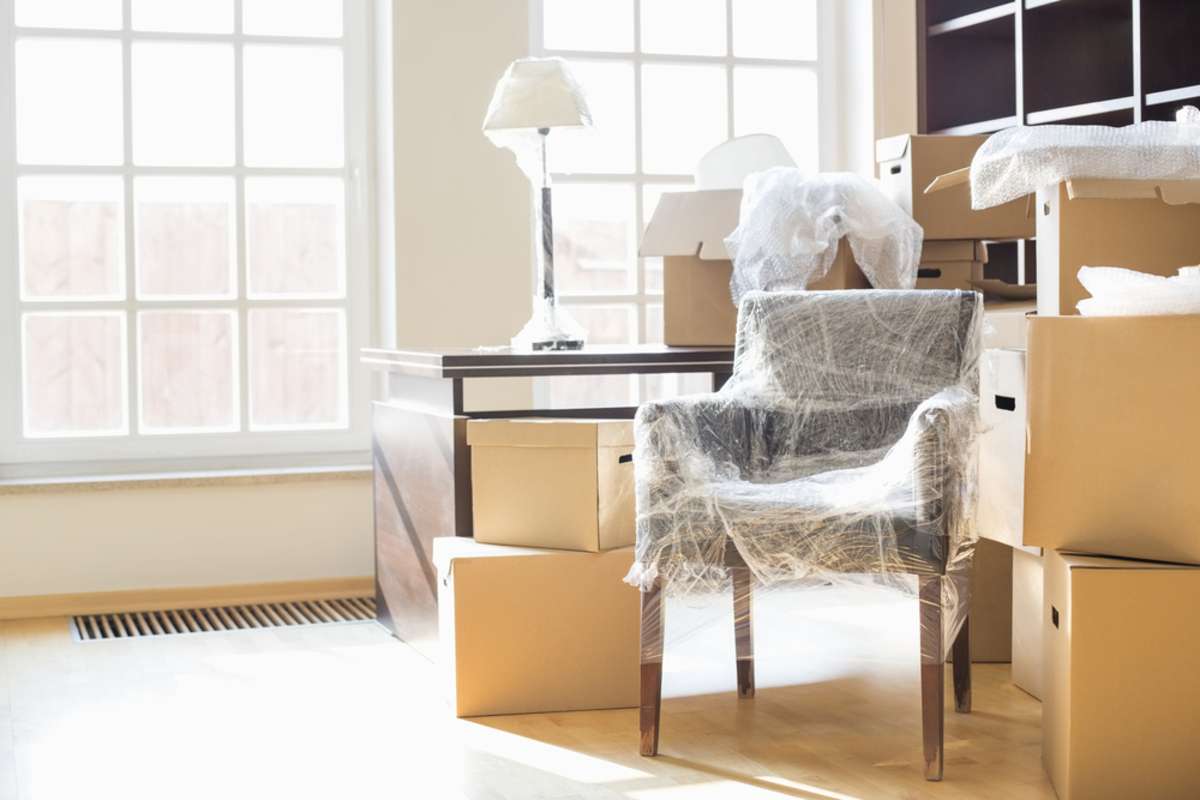 If it becomes clear your tenant has no intention of leaving to comply with the notice, during the last few days of the 30 days, prepare for the removal process by gathering documentation. This should include clear notes (or photos) of what your renters have done to violate the lease agreement and how you've communicated with them to try to resolve it without an eviction.
Then, after the 30 days, work with your attorney to file the eviction lawsuit.
Work with Your Attorney To Present All Paperwork and Evidence
When it's time to pursue an eviction for a renter, the guidance of an eviction lawyer is invaluable. They bring expertise to the table that will be beneficial in guiding you through the intricate process, helping you discern between what is pertinent and what isn't in the eviction case.
This legal expertise ensures that you are well-prepared and have a robust, unambiguous statement explaining why the renters must vacate the premises.
However, if you haven't established a connection with an eviction attorney yet, partnering with Seattle property managers can be a lifesaver. Beyond just managing the day-to-day aspects of your real estate investments, property managers possess a vast network of professionals in various fields. They can swiftly connect you with competent legal professionals specializing in eviction cases.
This collaboration ensures that, even in stressful times, you have the backing and resources to handle matters efficiently and legally.
Prepare for the Possibility of a Countersuit
Some renters may respond to the eviction procedures you initiate. Savvy renters, sometimes called "professional tenants," are people who know Seattle real estate and tenant rights in such a way that they try to game the system and stay in rental units without ever paying rent.
Still, even a first-time evictee could file a countersuit after you start the legal process, so be prepared for this possibility as soon as you file the eviction notice letter.
You're pursuing eviction because you have evidence that your renter has violated the lease, so be ready to respond to any claims they have as well. Again, this is where thorough documentation, a property manager, and your attorney can help you respond appropriately for a successful renter removal from your property.
Attend the Court Hearing and Proceed as the Court Decides
When it's time for the court hearing, attend with your attorney or property managers. After that, follow court procedures and await the verdict.
Punctuality, respect, and thorough preparation can significantly influence the outcome of the hearing. Ensuring you arrive at your hearing promptly demonstrates your commitment and seriousness about the matter at hand. Offering respect to all parties involved, including the court officials and the renter, sets a positive tone and fosters mutual respect.
Furthermore, coming well-prepared is crucial. This doesn't only mean having all your evidence ready but also understanding the intricacies of your case and anticipating potential questions. An organized presentation of your evidence can help the court grasp the crux of the matter swiftly.
If the court's decision favors your stance and it's determined that the renter needs to vacate, it's essential to collaborate with local law enforcement. Their involvement ensures the eviction remains peaceful, lawful, and efficient, leading to a secure and prompt property recovery.
Property Management Experts Help You Through the Seattle Eviction Process
While an eviction can feel confusing and even frustrating, the goal is simple: you want your rental back from a problematic renter so that you can place a better-qualified tenant who will respect the lease and the property. When the eviction goes through, you get the opportunity to start again.
Having a great Seattle property management team really helps. Real Property Associates will help you improve your renter screening process so that you market well and narrow down to the right renters, reducing potential evictions in the future. We also help you in the rare cases where a removal needs to happen despite your best screening efforts.
Our long track record and experience in the Seattle market help us navigate evictions in a way that puts some distance between you and the process, which can alleviate your stress. So, reach out to learn more about our property management services!
To learn more about what to expect during an eviction, download our free "Rental Property Owner's Tenant Eviction Checklist."