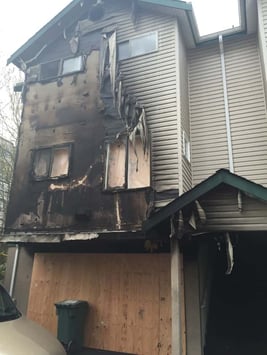 Recently, we had a fire in one of our buildings which was caused by a vehicle that caught on fire in the garage. The fire spread from the garage to the rest of the unit. Fortunately, no one was hurt and the tenant held an inexpensive renter's insurance policy. Because the tenants had renter's insurance, all of their contents were insured and will be replace. They are also being placed in temporary housing until the unit is repaired.
This is a great example of the importance of Renter's Insurance.
If you have any questions, please feel free to reach out to us at Real Property Associates. We provide property management in Seattle and the surrounding areas.