Maintaining your rental property effectively will help you preserve its condition and increase your ROI. It will also keep your tenants happy, because they want to live in a home that is well-maintained and safe. Instead of reacting to every emergency that gets reported, take proactive steps to keep your home maintained. Preventative maintenance allows you to save money and increase the lifespan of your home's systems.
Exterior Rental Maintenance Issues
With all the rain we get in Seattle, gutters can quickly get backed up with leaves, branches, and other debris. Cleaning them out regularly will help you extend the life of your roof and protect you against the chance for leaks and water damage inside the home. You also want to have your roof inspected and cleaned to make sure there aren't any holes or damage.
Pay attention to your plumbing as well. Insulate your pipe hose bibs before the winter so you don't risk having anything freeze or burst. You also want to trim back any trees, because winter storms can cause trees to come down and damage your property. If you notice moss building up on your roof or the side of your house, clean it off the property or have it treated.
Interior Rental Maintenance Issues
To plan your preventative maintenance, it's important that you know the age and condition of all your systems and appliances. Check the hot water tank for rust or signs of leaks. You need to know how old it is so you can properly service it. If it's more than 10 years old, you might want to consider replacing it instead of waiting for it to burst. Schedule servicing for your furnace every year. Taking that preventative step might cost you a hundred dollars, but it will also keep you from spending thousands on a new heating system. Make sure your heating and cooling systems are running efficiently. Invest in double pane windows and update to energy efficient appliances.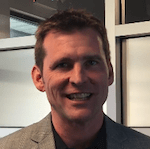 These are just a few of the things you should do to stay on top of preventative rental maintenance. Keeping your house in good shape and conducting regular inspections will help you catch problems while they are small and manageable. That's always better than responding to emergencies that are complicated and expensive.
If you have any questions about how to schedule preventative maintenance or anything pertaining to property management in Seattle, WA, please contact us at Real Property Associates.