Rental advertising has evolved from placing nickel ads in the classified section of local newspapers to major marketing campaigns on a variety of platforms, including websites and social media. This is a critical part of finding a good tenant and minimizing your vacancy time. You need to get your property in front of as many prospective tenants as possible. Posting a sign in your yard or window is one good plan – you'll get the attention of potential residents who happen to be driving or walking through the neighborhood. Make sure your sign includes your contact information and specific details like price and number of bedrooms. However, to really maximize your rental marketing plan, you need to go online.
Advertising Online
In the modern internet age, online advertising is where rental properties are searched for and found. You need to have an online presence, otherwise no one is going to notice that you have a home for rent. Make sure you get to know the most popular rental sites, including Craigslist, Trulia and Zillow, and other sites like HotPads.com and Rentals.com. Some of these sites are free, but others will charge a fee. If you're working with a property manager, you'll have your listing on their site as well, and you can also benefit from the syndication of your ad, providing more exposure.
Using Photos and Videos
Photos and video tours have become increasingly important in rental advertising. You need to have a good number of pictures, and they need to be professional. There should be photos of the front and back of the property, as well as details like the master bedroom, the bathroom, the kitchen, and the living space. A video tour will allow someone to feel like they are there, and you can use it to point out the home's best features.
Showings and Applications
When your rental marketing plan is working, you'll have people calling with questions or to schedule a showing. Many Seattle property management companies have technology that allows people to set up a showing online. When you have someone interested in your property, be sure to follow up with them. Don't let calls and emails go unreturned. Be proactive, schedule an open house, and get as many people a possible looking at your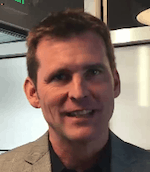 property. During showings, talk about your rental requirements and the application process. It's an excellent time to do some pre-screening.
If you have any questions about rental marketing or how to advertise your property, please contact us at Real Property Associates. We'd love to tell you more.