Real estate investors should always look for ways to increase their return on investment. Your ROI is a crucial metric to determine the success, or failure, of the rental property. One of the best ways to generate more income and boost ROIs is with upgrades that pay off!
The right upgrades can also help you attract better quality renters and improve retention rates. To maximize your returns, what are the best upgrades can you make to your property? Check out these ten upgrade ideas from the best property management Seattle offers!
Quality Renters Look For These 10 Amenities
The upgrades you make to your rental property can help attract quality renters and increase your return on investment. What upgrades make the most financial sense? The good news is that not every upgrade requires a significant investment to see a significant improvement in your bottom line.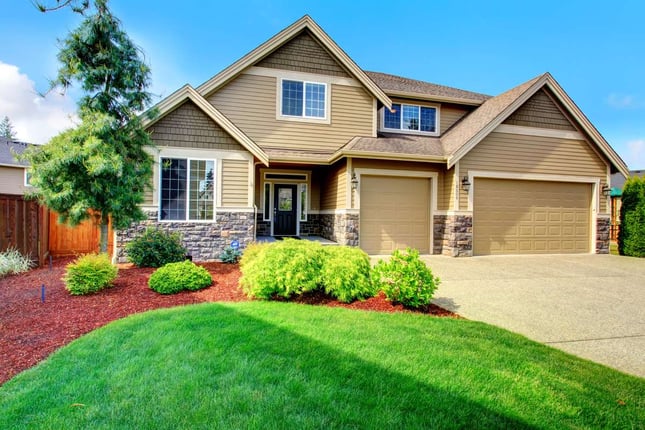 1. Fresh Coats of Paint
One of the easiest and most cost-effective ways to upgrade your rentals is applying a fresh coat of paint—inside and out! Before taking listing photos or showing the property, repaint every wall. Go with a neutral color to help the rental look clean and appealing to potential renters.
2. Technology to Enhance the Rental Experience
Any Seattle property management professional will tell you that technology helps investors cut costs, serve their renters better, and increase the value of their properties.
Technology upgrades can help get an assessment of water usage, the state of the HVAC system, detect water leaks, and more. The right property management software also gives renters access to pay their rent and submit maintenance requests online.
3. Upgrades to the Lighting
A rental's lighting can make a big difference to attract excellent residents! Lighting which is recessed into the ceiling has grown in popularity over recent years. It can help make the ceiling seem taller and the rooms brighter and larger. Upgrading the lights to get rid of aging fixtures is an inexpensive use of capital that significantly increases your rental income.
4. Flooring With a Modern Touch
New flooring is an effective upgrade to modernize your rentals and grab the attention of potential renters. When you swap out aging carpeting, wood, or tile floors for something new and fresh, it can help your rental appear brand new again. Minimize costs by choosing durable flooring options that look nice and will last through many years of renters with kids or pets!
5. Updating Curb Appeal for an Excellent First Impression
First impressions start with curb appeal! Updating the curb appeal of your rentals is one of the best ways to attract new renters to a home they'll be proud to show off. Give the front door and porch a fresh coat of paint, update the mailbox, and install landscaping that looks nice—but doesn't require time-consuming or expensive maintenance for your residents.
6. Energy-Efficient Appliance Replacements
Outdated appliances will keep potential renters from turning in a rental application. If your rental doesn't have modern, energy-efficient appliances, it's time for an upgrade. Swap out the aging and wasteful appliances for new energy-efficient alternatives. Renters enjoy saving money on utilities and having appliances that work well!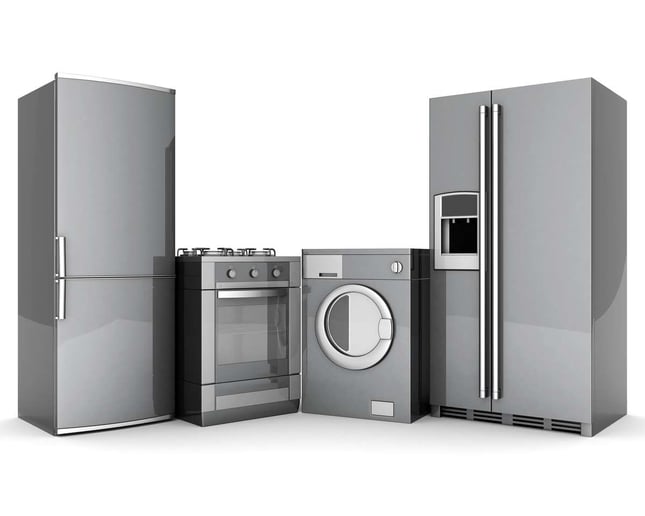 7. Reduce Water Costs With New Fixtures
What is the average amount of water your real estate investment property uses annually? The best property management Seattle offers recommends reviewing faucets and fixtures that waste a lot of water and increase water bills for your residents. If you have old toilets and leaking faucets, your renters pay for water they never use!
Plus, eco-conscious Seattle residents know that water waste is bad for the environment. Upgrades the fixtures to help give your rental property a greener footprint and cut down on waste usage costs.
8. New Countertops
Upgrading the aging countertops can give the space a new look and feel. However, there's no need to spend critical budget dollars on high-end countertops like granite or marble. Choose durable counters that will stay on-trend for many years to come!
9. Knock Down Walls
Older floorplans don't always work well with today's open-space home preferences. You can do a lot by knocking down a wall or two. Add square footage to the living space by opening things up; just be sure to work with an experienced contractor to avoid load-bearing walls!
10. Spend on the Bathroom!
You'll rarely waste money when you spend to update a bathroom. Replace the fixtures, and swap out the old tub, toilet, and vanity. Seattle renters enjoy modern bathrooms with in-demand features and fixtures.
The Best Property Management Seattle Offers Boosts ROI
The best Seattle property management can deliver helps investors spend capital on the improvements that matter most to current and future renters. With Real Property Associates and our expert property management services, investors also see better ROIs! If you're not sure about the best upgrades to improve your returns, let our team help you through the process.
Check out our free guide, "The 10 Things You Should do to Improve the ROI for Your Rental Property!"