Investing in real estate is an ongoing cycle of working hard to deliver the best home rentals Seattle can offer, then finding (and hopefully keeping) the best quality renters in those properties. When finding excellent renters, property owners have to work hard to keep them—or lose them to competitive rental properties in the market.
Spending time and money to constantly enforce the lease and deal with bad residents hurts your bottom line. One of the best ways to ease those kinds of headaches and experience better profits is to keep quality renters for more than one lease term.
What can you do to keep your best renters? Follow these tips from our expert team of property managers!
Renters Are Your Most Critical Asset
Your rental property is a significant asset. However, without renters to pay the rent, it's a money-losing building that sits empty and falls into disrepair. Arguably, high-quality renters are a rental property owner's most significant asset since a property cannot generate revenue on its own!
What should you do with income-generating assets? Do everything you can to keep them safe and encourage them to stay for more than one lease term in your rental!
Retaining renters helps Seattle real estate investors reduce costs for marketing and screening when it's time to find a new resident. When renters stay, investors also don't have to deal with the make-ready process and expenses for getting a rental ready for a new renter.
Excellent renters won't decide to stay in the best home rentals Seattle offers on their own. Real estate investors influence a renter's desire to stick around for another lease term or move on to a new home.

Be An Excellent Property Owner
Being an excellent property owner requires more work than collecting the rent check and fixing a running toilet. Managing your rentals also includes managing renters in a way that helps them feel safe and comfortable in your Seattle rental home.
What can investors do to create spaces where renters want to stay? Start at the beginning of a new renter relationship with efforts including:
An excellent make-ready process to prepare a clean, well-maintained home for move-in day
Welcoming new residents with a letter and the information they need to get settled in
Being available and responsive to resident requests or questions
Delivering prompt quality repairs and maintenance
Avoiding significant rent increases when it's time to renew
Checking in when you haven't heard from a renter in a while
Making it easy to pay the rent or submit a maintenance request online
Make smart property upgrades to deliver what renters want
Small things add up to happier renters when property owners take the time to provide the best services and home rentals Seattle offers! Develop processes to make it simple and efficient to serve renters well, or hire a property manager to handle renters and their needs, so you don't have to do it.
Encourage Them to Stay
Even when you're an excellent rental property owner, renters might need more reasons to stay. In a competitive market like Seattle, real estate investors can stand out from other property owners with a few additional perks for renters that can help them sign that new lease.
Appropriate incentives that help increase renewal rates can include:
Gift cards at holidays
A discount on the first month or two after signing a two-year lease
Air filter delivery service after renewal
Free professional property cleaning after signing a new lease
Giving residents a little extra TLC while remaining professional improves your bottom line in the long run. Offering renewal perks is a smart way to lock in an excellent resident for another lease with a low out-of-pocket expense for you.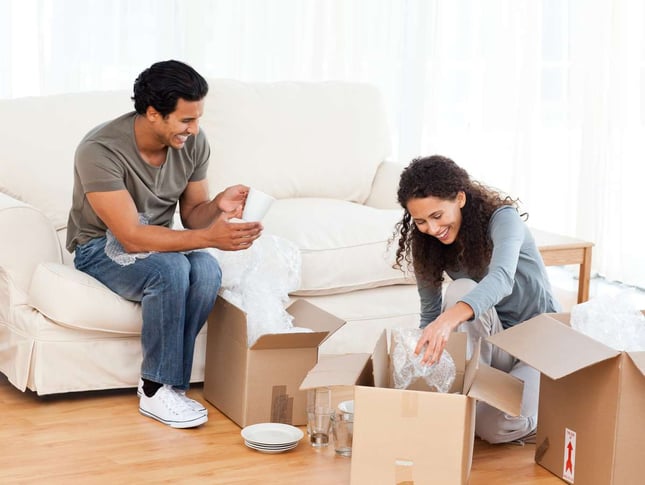 Use Professional Management
Many Seattle renters prefer properties with professional management. If you're struggling to do everything required of an excellent property owner and keep good residents, it's time to consider expert help!
With professional property managers, renters know they can always reach someone in an emergency and depend on digital services to pay the rent or request a repair. They also know that professional property managers prioritize preventive maintenance. Poor-quality maintenance is one of the biggest reasons why renters don't renew a lease. With experts maintaining your properties and caring for renters, investors experience lower vacancy rates and better ROIs!
Keeping Excellent Renters Protects Income from the Best Home Rentals Seattle Offers
Protecting your real estate investment income is easier with excellent renters who stay in your Seattle properties for more than one lease term. When investors don't have to deal with an empty property or find a new resident, they don't incur the costs of marketing, screening, and ongoing rental expenses without the rental income to cover it.
Deliver the best home rentals Seattle offers and enjoy more long-term residents with the expertise and property management services of Real Property Associates! When you're ready to learn more about how we can help, let's talk.
Get our best expert insights into protecting your rentals! Download your free copy of "Protecting Your Investment Property: A Guide."