Investing in Seattle real estate is one of the most effective ways to build long-term income, but it's not without risks. A successful real estate portfolio provides consistent monthly income—until something goes wrong and you don't have a plan or the resources to recover.
A property manager supports investors in many ways, including providing professional maintenance services and finding the best renters for your properties. However, that's not all we do! Having expert property management in Seattle is one of the best ways to protect your rental properties from damage and income loss.
Why should real estate investors consider a property manager? Whether you're local to your rental properties or you invest here from out-of-state, property management is the best way to enjoy better success from your investments.

We Help You Prepare Before a Crisis
Much of 2020 was an uncertain year for real estate investors. They faced new challenges and income loss that caused the industry to struggle. Seattle rental property owners had to adjust how they interacted with staff members and renters, adapt to new cleaning and social distancing protocols, and find ways to maintain rental income when many renters couldn't pay the rent.
As challenging as the last year was, a crisis can happen at any time. If you aren't prepared with a crisis plan to handle rental payments, property maintenance, and leasing when conditions require adjusting your operations, you risk income loss now that will impact your long-term wealth too. For many investors, it's difficult to know how to plan for unexpected events without expert insights.
The best property management in Seattle has been through a lot and seen it all! We have the experience to put a plan in place that helps investors and renters navigate a crisis. When an unexpected situation happens, our team applies the best strategies and operation changes to minimize income loss throughout difficult times.
We
Always

Collect the Rent

Even in tough times, the rent is due on time. When renters simply refuse to pay the rent, it is still due on time.

Without monthly rental income, Seattle investors lose money. A professional property manager knows how to handle residents who don't pay the rent—whether they struggle financially for a short time or they choose not to pay the rent (even though they can).

We make it easier for renters to pay on time with an online portal where they can deliver a secure payment. When renters struggle to pay the rent, we can work with them on payment schedules that help them with a short-term solution—while investors still get paid.

Difficult residents that refuse to pay rent require a professional, legal approach, but investors don't need to worry about it. The best property management in Seattle delivers reminders and notices to follow the lease rules and collect late payments.
We're Ready for Anything
Whether it's adjusting for a crisis or developing an operational change that improves your renters' experience and boosts your bottom line, the right property manager is ready for anything that protects your investments. We're always looking for ways to increase your income and improve ROIs.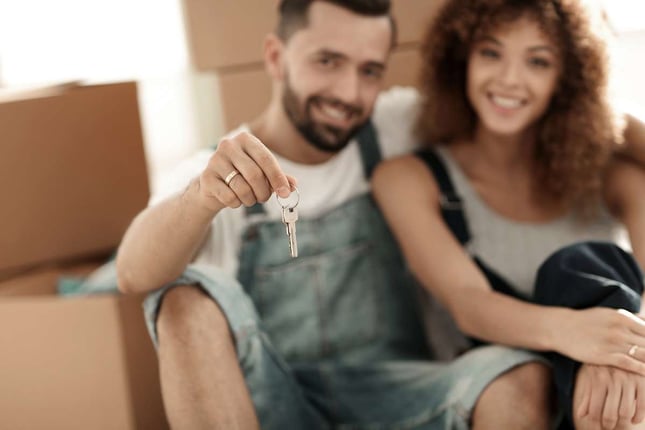 Protecting your investments requires the right experience and best practices for every aspect of rental property management, including:
Proactive communication plans to keep renters informed (with or without a crisis)
Adjusting processes (without delay) to accommodate operational needs or outside factors
Being flexible to help renters pay the rent (without sacrificing income for investors)
Guiding rental property owners to the right

insurance coverage

to protect against property damage or rental income loss
Keeping up with the law

to avoid lawsuits and keep properties compliant
Dealing with difficult renters

to minimize loss
Acting quickly to handle renters, repairs, and insurance companies when significant property damage happens
Successful investors in Seattle know they can't build a profitable portfolio on their own. Adjusting to change or responding in a crisis is more challenging without experts to help you develop a plan, then execute it to minimize financial loss.
A Property Manager Protects Before, During, and After a Crisis
Your rental properties need the right protection before it's too late. Without a property manager, investors risk income loss and a lack of resources to minimize the financial impact and recover better during challenging times.
Your renters depend on you to lead them through unfavorable circumstances. They expect a prompt and professional response when a widespread crisis happens, and they need to trust that their rental homes are a safe haven when other things in the world go wrong.
The best property management in Seattle is the answer to protecting your investments before, during, and after a crisis! With our resources and experience, Real Property Associates helps investors care for renters, reduce risks, and navigate changes when necessary. Learn more about protecting your properties and income with a free copy of our Guide to Protecting Your Investments.