The real estate industry has plenty of variables when it comes to property values and making smart investments. Ask any Seattle property management professional about the most important aspects of a good rental, and they'll likely say "location" is near or at the top of the list.
As a real estate investment professional, how do you go about choosing the best neighborhood for your next (or first) rental property? The real estate industry breaks properties down into three classes of neighborhoods. Here's what rental owners need to know about each one when getting started or adding to a real estate investment portfolio.
Analysis Starts With Knowledge
Understanding property classifications along with your long-term property income goals can help you determine the right Seattle WA areas to own and operate rentals. If you're not sure where to start, a property management team can help you define and analyze the differences between Class A, Class B, and Class C properties and how each type syncs with your goals.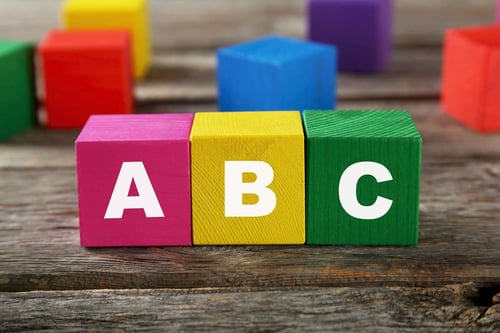 To get you started, we've compiled some information about each type of property below.
What Is a "Class A" Property?
Class A properties are at the top of the class! Seattle property managers would classify these homes and neighborhoods as "high-end" or luxury rentals. However, you'll find most homes in this classification occupied by their owners and not on the market as rentals.
These properties are "pride of ownership" homes with pristine exteriors, updated interiors, and lawns that are kept up quite well. The streets are lined with trees, crime is low, and schools are excellent. Think of Class A properties as your high-end Seattle suburban neighborhood that attracts families to homes that can impress friends, family members, and colleagues.
From an investment property perspective, Class A homes don't usually deliver an excellent return on investment. Seattle property management professionals might recommend staying away from these properties unless you have a target niche of offering luxury rentals or have other types of rentals in your portfolio to generate more cash flow.
Class B Properties Make Excellent Investments
The Class B properties give investors a wider pool of inventory and often make the best investments. You'll often find these neighborhoods are home to many blue-collar workers and middle-class families that enjoy quality rental homes but need the "showpieces" of a home in a Class A area. You might see utility or construction trucks in driveways in the evenings as the workforce returns home for the night.
When considering a Class B property, target Seattle area neighborhoods with a health renter-to-owner of about 35% renters to 65% homeowners. These homes are usually easier to maintain than Class A properties and offer a better return on investment with lower ongoing costs and the potential for high occupancy rates. When starting or building a Seattle Washington real estate portfolio, Class B neighborhoods are an excellent place for your next investment!
Should You Consider Class C Properties?
What about Class C properties? Are they worth the investment? It depends on your goals, how much you're willing to invest in renovations and upkeep, and your comfort level with the risks of lower-quality properties,
Typically, you'll find C-Class homes in run-down neighborhoods. The resident turnover rates are often high due to poorly maintained homes and community resources and high crime rates. These areas are often home to gang and drug activity that make them undesirable for families with children who could become long-term residents.
It is debatable whether Class C properties are a good investment opportunity. The initial buy-in for properties in this class will be the lowest, but you'll deal with a lot of volatility, vacancies, and potential property damage due to crime in the area. It's challenging to maintain steady cash flow in Class C neighborhoods. However, with the right approach and a Seattle property manager, many investors add one or two rentals to their portfolios from these areas and experience success.

Make Smart Investments With Every Rental Property!
Remember: not every property you analyze will be perfect—no matter the classification. Most investments require at least some renovation work to get them ready for renters. Every rental property owner experiences resident turnover, vacancies, and ongoing maintenance costs.
Working with a property manager in Seattle can help you make smart investments with every property you add to your portfolio, regardless of Class A, Class B, or Class classifications. A property manager delivers in-depth rental market research for analysis on any potential investment and helps guide you to the potential rentals that make the most sense for your long-term goals. With their expert property management services and strategies, they care for rentals and renters to maximize returns!
Understand Property Classes and Find the Right Properties With Seattle Property Management!
Mapping out the best real estate investment options starts by understanding property classifications and seeking out the experience of an expert Seattle property manager! Real Property Associates helps real estate investors research potential rentals and estimate returns. Our team is here to help you make smart decisions when growing and managing your rental properties in Seattle! Before you buy your next property, let us help you run the numbers and maximize your ROI.
Learn more about what makes a good rental property! Download our free eBook, "The Biography of the Perfect Investment Property."