Keeping your Seattle rental property in excellent condition is a year-round effort! From preparing your property for the changing seasons to getting a property ready for new renters, regular maintenance is a critical part of having a profitable rental home.
Successful landlords understand that maintenance can either encourage residents to stay longer—or "encourage" them to move out of your property!
Maintenance problems are one of the top reasons why renters leave rentals—don't let this be the fate of your Seattle rental property!
If you're a new landlord—or you're not sure how to improve your maintenance services—keep reading! As an expert property management company in Seattle, we've put together some tips that can help.


Don't Fix That!
If you're just starting your journey as a landlord, you might try to save money by fixing things yourself. For small things—like changing locks or cleaning gutters—you could do those tasks without spending a lot of money and even pick up a new skill in the process!
For significant maintenance issues, trust a professional to make a quality repair. You'll spend more money and waste your valuable time attempting a repair that is outside of your skill set. You might also risk an injury to yourself or cause a more significant maintenance issue than when you first started attempting the repair!
Smart landlords know when to call in a professional to tackle certain maintenance needs. Keep your residents happy and save money on an expensive fix to your "fix." Hire a contractor to fix it right the first time!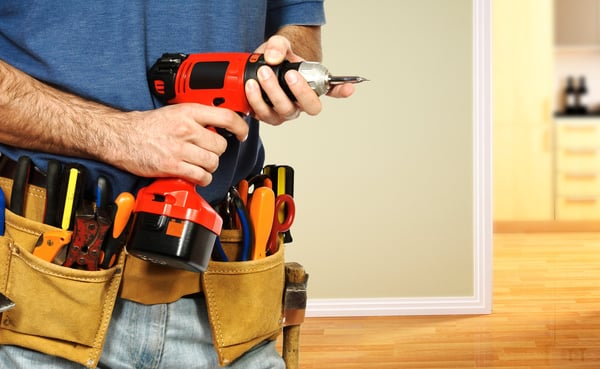 Don't Use Just "Any" Contractor
It can be tempting to save money on a "cheap" vendor or schedule a repair with the first contractor who answers your call. However, your maintenance services are not an area where cheaper is better.
Seattle landlords who develop long-term relationships with vetted contractors can save money on repairs or routine maintenance. Plus, you have a go-to list of trusted vendors when your renters report a maintenance emergency.
Landlords must provide safe living conditions for residents. Any time a contractor enters your rental property for a repair, you need to trust that your renters and their property are safe—especially if there are children in the home.
Screen potential vendors by performing a background check.
Make sure contractors have positive reviews and no track record of theft or damage to properties.
Use only verified vendors or contractors recommended by vendors you have approved.
When you give repeat business to your best vendors, you'll have maintenance partners you can rely on for top-notch repairs for your Seattle rental property!
This is another area where working with a local property manager can enhance your experience as a landlord. Finding the right contractors for projects, both large and small, can often be a long process fraught with costly trial-and-error. A property management company in Seattle already has time-tested connections to trusted contractors—and they take advantage of that when they care for your properties.
Don't Get Caught Without a Contractor
Planning ahead can help you act quickly and reduce costs for rental property maintenance. As you research and vet the best contractors for your Seattle rental property, keep a list of your go-to repair professionals for any kind of maintenance issue.
While rental properties are certainly capable of strange and unusual maintenance issues, you can count on some common repairs to emerge when planning your maintenance vendor list and repair strategy. Make sure you have:
A quality plumber: You'll need a plumber to handle simple emergencies like garbage disposal issues, leaky faucets, or winterizing your home before temperatures drop across Seattle. You also want a reliable, affordable plumber on call for big, leaky, and otherwise disastrous plumbing emergencies after hours.
A reputable HVAC technician: Routine maintenance includes service for your property's HVAC system. If your rental doesn't have central air for the summer, you still need a contractor to service the furnace every year in the fall.
A general "helper": Your helper can handle a variety of tasks, including repairing drywall, painting, or other repairs around your rental property.
An honest roofer: Seattle weather can be tough on your roof. Don't wait until you need a new roof to find a roofer you can trust! Routine roof inspections can help you stay ahead of significant roofing problems, while you develop a trusted relationship with a contractor.
Never get caught without a repair solution! Your residents will appreciate proactive preventative maintenance as the seasons change. They'll also value your quick response to an emergency and a timely, quality repair.
Don't Delay!
Delaying a repair can cause it to grow into a more significant issue.
Bigger problems often cost more money to repair.
At the first sign of a problem, it's time to call a contractor.
Renters don't always recognize a maintenance issue, either. While landlords can hope residents will promptly report a problem, make sure you keep up with regular property inspections to keep an eye on potential maintenance problems.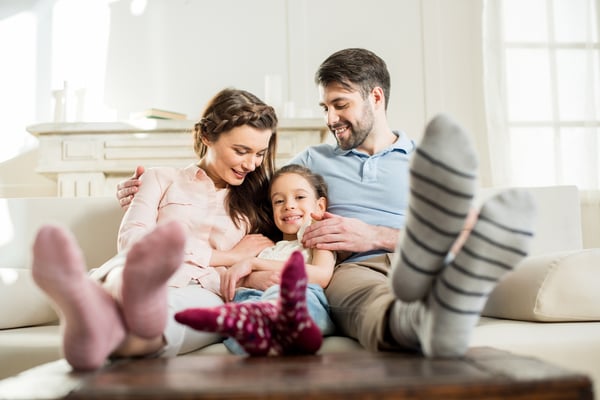 A Seattle Property Manager Is Your Maintenance Solution
Rental property maintenance can be overwhelming—especially for a new landlord. The quality of your maintenance services can help your Seattle property stand out from the competition! A professional Seattle property management company with a list of trusted contractors and quick response times can help you retain residents—and boost your profits.
The expert property managers at Real Property Associates have already done the work for you! As a top Seattle property management company, we maintain a list of trusted vendors to keep your property in excellent condition. Contact us for a free consultation to learn more about how we can help improve your rental property maintenance services!