Is your rental property ready? Millennials are flocking to Seattle in droves—and they need places to live.
According to Business Insider, Seattle is the second most popular city where millennials chose to move in 2019. The city grew by about 8,000 millennials last year alone! If you're a Seattle landlord, thousands of millennials could translate into money in your pocket—but only if you know how to appeal to them as renters. Thankfully, as a Seattle property management company, we know that renting to millennials in Seattle is easier than you might think!
As a property owner here, you know there's plenty to love about Seattle! Here's an inside look at why millennials (also known as "Generation Y") love this city—and what they're looking to love about your rental property.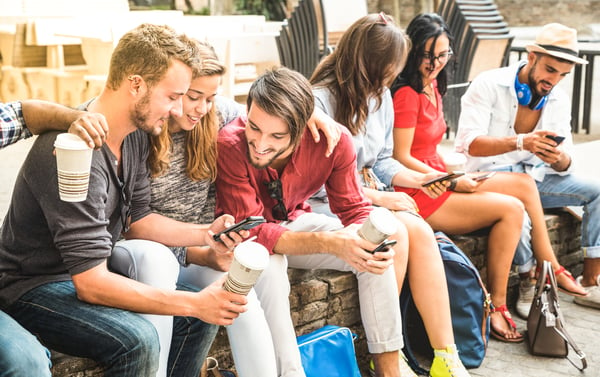 What Millennials Love About Seattle
If there's a near-perfect place for millennials on earth, it could be Seattle.
We have a booming job market with careers designed for young adults in their 20s and 30s.
There's also plenty of balance between urban life and the natural world by visiting one of our many parks, waterways, and hiking trails.
The city's mass transit system is perfect for the young-adult generation to travel the city for work or play.
Seattle is a bike-friendly urban city with plenty of diversity and a strong sense of community.
Gen Y renters hope to find a few of these qualities in the city they call home—in Seattle; they find them all! These Seattle perks are excellent selling points when thinking of your next tenant and creating a property listing that will attract millennials to your rental!
So they love the city—but what do millennials want in a rental home? Based on our experiences with millennial renters as a Seattle property management company, it's many of the same things other age groups want! This gives your property the opportunity for cross-generational appeal.
1. They Crave Technology
Many millennials come to Seattle to pursue tech-centric careers. Our city is home to the headquarters for Microsoft and Amazon. You can trust that the Gen Y workforce looks for the conveniences of technology at home as well as the office.
How does technology apply to your rental property? Landlords should offer conveniences like:
Online property listings
The ability to pay rent online
Online maintenance requests 24/7
An online tenant portal where renters can review documents and information.
When marketing your property, you'll attract more millennials with a professional property listing. High-quality photos with a well-crafted property description should be easy to view on mobile devices like a tablet or smartphone.
Millennials spend a lot of time on their mobile devices to conduct business and aren't a big fan of phone calls. Prioritize text and email communication over phone calls and letters with these renters!
2. They Come With Pets Attached
Millennials and pets are often a packaged deal: people between the ages of 25 and 39 are about 27% of the total pet-owning population.
Pet-owning millennials fit right into the culture here: in Seattle, walking dogs and visiting dog parks are part of the social scene! However, pets are not merely an accessory or reason for spending time with friends that have pets. Millennial pet owners treat their dogs or cats like family members. They place great importance on finding a safe place to live with their fur baby.
Welcome these renters by allowing pets in your property.
When pet owners find a place to live that accepts pets, they are more likely to renew their lease.
Be sure to put a pet policy in place and screen pets before allowing them into your rental property.
Most pet owners make great

renters:

they understand that rentals that allow pets can be hard to find.

They'll take excellent care of your property and follow the rules to enjoy life in your rental home.
3. They Prioritize Safety Features
We mentioned that millennials love technology: this also plays into their view on safety. These renters have grown up surrounded by gadgets—often with a hefty price tag. The last thing your renter wants to worry about is whether or not their OLED-HDMI-4K-capable TV is safe when they head out for groceries.
Safety features like video doorbells, extra door locks, keyless locks, and motion-activated security lights help Generation Y renters see your property as a safe place to live.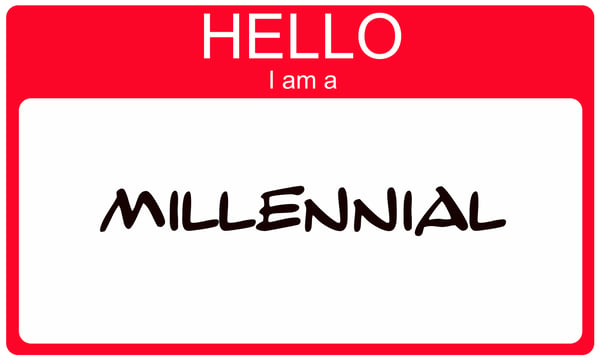 4. They Value Being a Priority
A successful landlord places importance on excellent customer service. The millennial generation needs to feel like they matter. If you already have processes and best practices in place to provide an excellent tenant experience, you'll have no trouble renting to potential millennial residents.
Respond promptly to requests.
Stay in touch through scheduled property inspections and quick updates.
Offer options (within reason) to requests or small issues.
Show your Millennial residents that you value having them in your property! You'll find they're a wonderful generation of renters that value having a place to call home.
A Seattle Property Manager Can Help!
The right professional Seattle property management company knows the rental market—and how to bring millennial renters to your door.
Real Property Associates has the local experience and property management expertise to help make your property attractive to Seattle's booming millennial population. Plus, you'll find many of the qualities Gen Y looks for in a rental property make your property attractive to other generations of renters, as well!
If you've been debating about which direction to take your Seattle rental home in, reach out to us! We've got the insight you need on how to upgrade to appeal to this generation of renters. Millennials are coming—whether you're ready or not! Let's work together to make your property their next pad.