When you are a property owner in Bellevue, making strategic improvements to your properties can attract better renters and boost ROI. In addition, keeping your properties in great condition can cut down on the volume of maintenance requests you might receive from renters.
However, if you don't have the funds to overhaul the entire kitchen in a rental unit completely, you can still generate quite a bit of interest with an upgrade. New appliances are one way to do this—especially when you bring in modern, energy-efficient appliances that renters look for. However, property owners often put off new appliances due to the initial costs.
Are new appliances really worth it? The best property management Bellevue offers has insights here!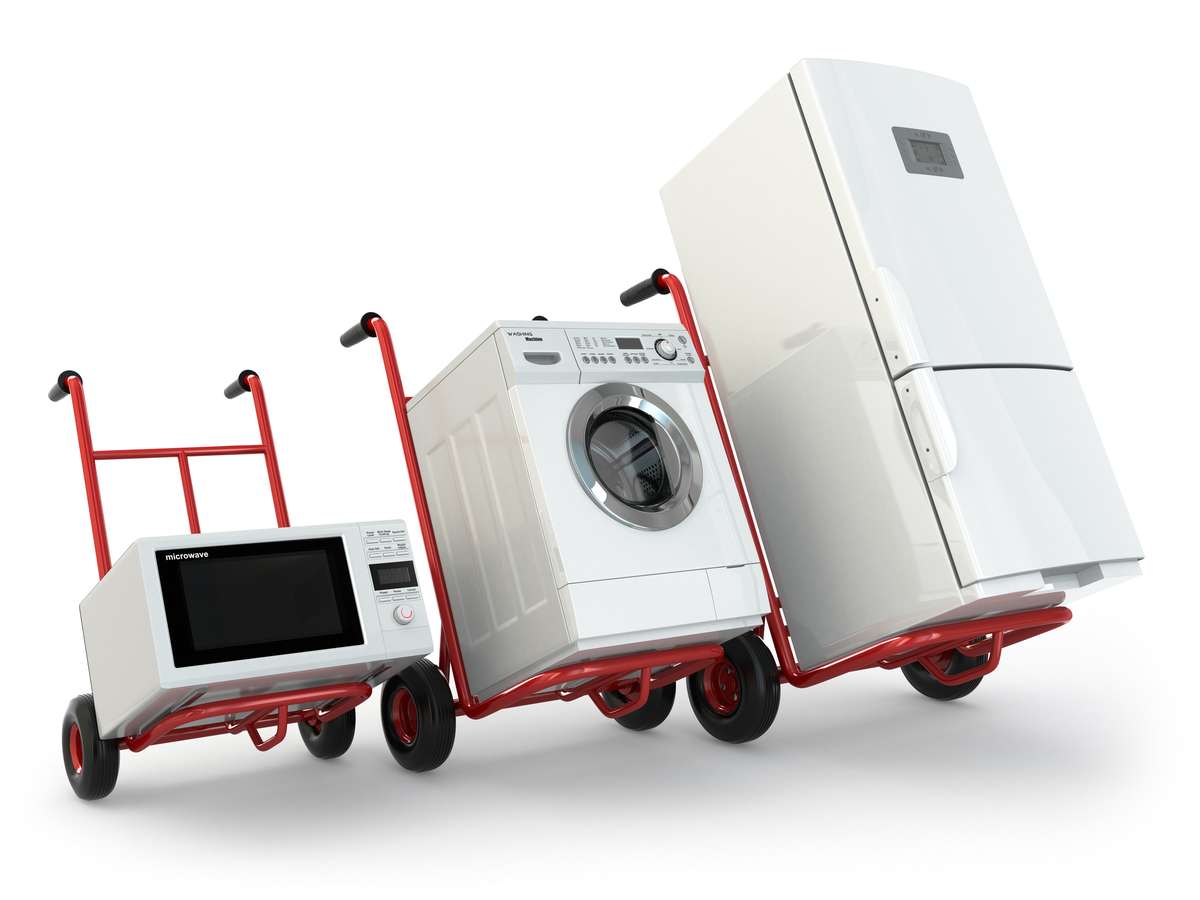 Enhance a Rental Property Kitchen With a Refreshing Update
Since the kitchen is often the focal point of a home, new kitchen appliances may be just the thing that attracts prospective tenants. People often spend a lot of time in the kitchen, eating, entertaining, having morning coffee, and so on. New kitchen appliances make life simpler for the tenant and benefit you as the investor.
As noted above, you may not have the funds to make over your rental kitchen completely, but purchasing new appliances requires a lower upfront investment that can pay off! Even adding one or two new appliances can spruce up the kitchen and enhance a rental property listing. Modern appliances refresh a kitchen without overwhelming costs to help manage your budget.
If you can only purchase one appliance, you may want to consider a refrigerator. Refrigerators can do impressive things these days and provide the whole kitchen with that added boost. Some of the features that rental management companies know that renters find appealing about a new fridge include:
Glass doors
Door alarms
Artificial intelligence (smart technology in refrigerators)
Ice makers and water dispensers
Double doors
Double evaporators
Convertible bins with temperature controls
Before overspending on a top-of-the-line refrigerator, choose features that make the most sense for your budget and renters.
Add Smart-Home Tech
If you opt for a smart refrigerator, you'll add another layer of smart-home tech to the property. This can attract a wide group of potential renters that look for smart thermostats and other home automation features when choosing a rental home. However, be sure the cost of a smart fridge doesn't force a rent increase that makes your property too expensive for the market.
Choose Energy-Efficient Appliances
While it can be "cool," smart technology isn't necessary to attract quality renters with a new refrigerator or other kitchen appliances. Choosing energy-efficient appliances can reduce your upfront costs while appealing to applicants looking for ways to reduce utility costs.
New appliances offer better efficiency than outdated appliances. For example, if your refrigerator is about 20 years old, some research says that the new one will take about 50% less power and have more storage capacity.
Enjoy Fewer Maintenance Requests
Anything that cuts down on the maintenance requests is a win for property investors and a boost for ROI. Brand-new appliances will certainly not need as much maintenance as aging appliances do. Bellevue property owners can enjoy fewer maintenance calls with a new piece of equipment—plus new warranties should reduce repair costs if something goes wrong. Renters are happier with appliances that work consistently, and rental property owners deal with fewer headaches and repair hassles!
Select the Perfect Appliance
If you have decided to replace the current appliances in a property, what is your next step in the process? Research your options to get the right appliance that is a good fit (and the right price) for your property. For example, you don't want to get an oversized refrigerator if you have a small house, and you don't want a small one when the kitchen is spacious.
You'll also want the appliances to match the décor and be functional. To learn more about the types of appliances renters prefer and that make good financial sense for investors, the best property management company Bellevue offers can help!

Realize Better ROIs
Of course, a property manager can tell you that installing new appliances in residential properties also translates into better ROIs for you. Even though you have to invest some money upfront, investors can often recover those costs quickly. With new appliances, a property owner can raise the rent slightly to market a property competitively. New appliances also become a tax deduction through appreciation when it's time to review rental property taxes.
New Appliances and a Bellevue Property Management Company Boost ROIs!
The right property management company can advise you on smart upgrades for maximized ROI. If you're considering your next round of upgrades, consider the many benefits of new kitchen appliances! With the best property management Bellevue offers, investors have experts insights into choosing appliances and managing the installation process to minimize downtime in your rental properties.
Real Property Associates is here to help! Reach out to learn more about how our professional property management services help real estate investors experience better returns.
Get more ideas to boost returns when downloading our free guide, "10 Things You Should Do To Increase the ROI for Your Investment Property!"