Smart landlords know that it's a bad idea to place a resident in your rental property without a thorough screening process. Did you know you should do the same thing for pets?
Deciding to allow pets into your Seattle rental property isn't an easy decision. When you put a pet screening process in place, you have peace of mind about letting renters with approved pets in your property.
What is pet screening?
Should you really let pets in your rental property?
What is the process of screening pets like?
Here's what Seattle landlords need to know about creating and enforcing a pet screening process.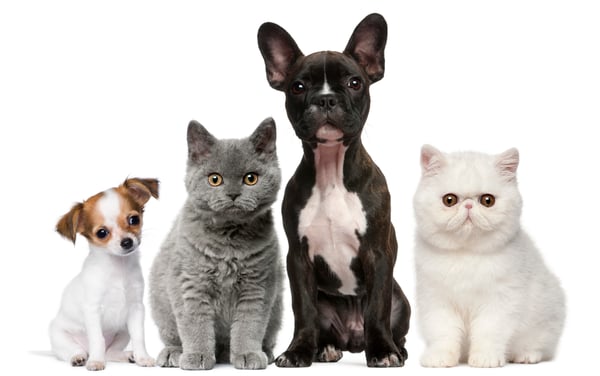 No Pets Are Perfect—but They Can Boost Profits!
That's right! A renter with a fluffy pooch can help you make more money out of your Seattle rental property.
Pets don't pay their share of the rent—but many Seattle landlords have discovered that pet owners make excellent long-term residents! Since many properties don't allow pets, when you find a renter with an approved pet, they are likely to renew their lease. It's easier for them than trying to find a new rental home that allows Thor, their pet Chihuahua.
While allowing pets can reduce your resident turnover, it's not without challenges. However, with a thorough pet screening process, you can make sure the right renters with the right pets have a home in your property.
Use the following tips from an expert Seattle property management company to start crafting your pet addendum.
You Might Want to Press "Paws" on These Pets
Without a pet policy and a screening process, any renter can claim any animal as a pet. Pythons, pygmy goats (yes, you can have these in the backyard), families of stray cats, or a friendly bear could all be fair game to live in your Seattle rental property.
Your pet screening process allows you to set criteria for approved pets. You can exclude pets like:
Exotic animals
Animal breeds banned by city ordinance
Large or dangerous animal breeds that aren't a good fit for your property.
While you can exclude particular animal breeds and follow all city ordinances related to pets, landlords must be careful not to discriminate against one specific pet or resident based on their pet. You can face a claim of discrimination if your criteria exclude all Chihuahuas named Thor.
"Purr-mit" These Pets!
What kind of pet is acceptable for your rental property? The right pet is one that meets your criteria—and follows the rules of your lease. Since pets can't read lease agreements, it's critical that the pet's owner provides accurate information for your pet screening and follows your pet policies and addendums.
Set your allowable pet criteria and your rules before you start screening! Provide this information clearly when advertising your property.
Set a maximum weight for pets
Specify approved (and excluded) animal breeds
Limit the number of pets allowed in your property
Require a pet deposit and monthly pet rent
Add a pet addendum to the property's lease.
Be sure you are willing to enforce the rules of your pet policy!
Additionally, make sure you're also not too strict with your criteria for approved pets. If you narrow down your allowable pet options to tan dogs weighing only nine pounds, that renter will be hard to find.
Get the Information You Need
On your resident and pet rental applications, request the information you need to screen the pet. Verify all information much like you do when screening a human resident. Ask the potential renter to provide:
Vet and vaccination records
Contact information for the vet
The pet's name, breed, age, weight, gender, and a photo of the animal
The renter's rental history with the pet
Verification that the pet is house trained.
Follow up by contacting previous landlords and ask about noise complaints or aggressive behavior. Seattle landlords need to feel confident that a pet and their owner will take good care of the property, and won't be a nuisance to other residents or neighbors.
Screening a pet with this type of information helps you find an excellent pet with a responsible owner!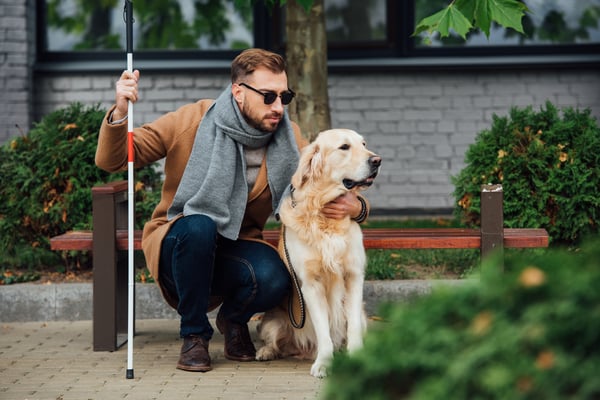 When Screening Isn't Allowed
Your pet policies and screening process don't apply when a resident requests accommodations for a service or assistance animal. Landlords must allow these animals for renters in your rental property to avoid a violation of the Fair Housing Act (FHA) anti-discrimination laws.
A service animal performs a specific task. They receive training to perform that task to help their owner function with a disability. In most cases, service animals are dogs, but extensions have been made to include miniature horses.
An assistance animal or emotional support animal does not have to perform a specific task. These helpful animals can be dogs, cats, or any animal that provides

emotional or physical benefits to your resident. Emotional support animals require a doctor's note.
This can be a sensitive issue for landlords and renters. If you're not sure how to proceed with a request for a service animal, your Seattle property management company can help! Seattle property managers are well-versed in navigating the Americans with Disabilities Act (ADA) and Fair Housing laws when it comes to rental properties.
For instance, an experienced property manager would know that service animals and emotional support animals both fall under the same FHA protections—and you cannot charge pet rent or a pet deposit for these protected animals.
Help Is Here With a Seattle Property Manager!
Your Seattle property management company can help you find and place the best pets and their owners for your Seattle rental property! At Real Property Associates, we understand local, state, and federal laws concerning the best types of pets for any rental property. We'll help you set your criteria and screen pets and owners before placing them in your rental.
Allowing pets into your rental property can be a serious income booster: so, don't fear the fur! You widen your pool of potential tenants when you accept a renter with a pet. Get in touch with us today to learn more about the pet screening process.