Moving into your next phase of life in Seattle is exciting—but you have decisions to make. Leaving a house behind means you've probably been asking yourself this question a lot as moving day draws near: "Should I rent my Seattle home, or sell it?"
The best thing for your Seattle home—and your finances—depends on your needs and the market. If renting your home is the best option, you'll need to either know the ins-and-outs of prepping your property or find a professional Seattle property management company who does. If you absolutely need to sell, shoot for a seller's market to yield the best returns.
As an expert property manager in Seattle, we admit that we think renting is the right call. This is because a rental property supports your long-term wealth and financial security far more than a quick sale. How do you determine which option is right for you? Ask yourself some of the following questions.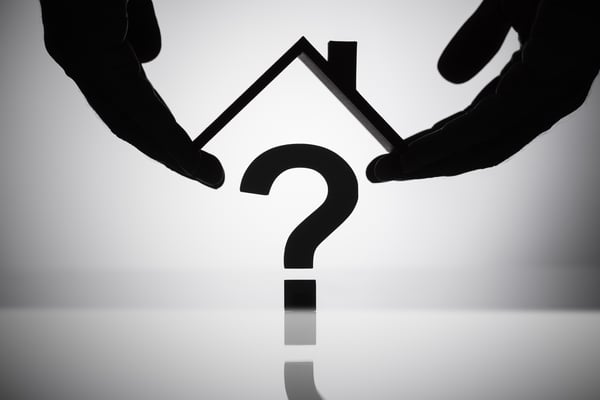 Reasons to Rent Your Seattle Home
The current Seattle market is primed to continue appreciating as demand for housing roars past supply. Supply is so little, in fact, that those interested in selling their home are having trouble finding a new one! However, after the Great Recession of 2008, homeowners were reminded that the value of their home could collapse overnight. This recession also spawned a new generation of renters.
By 2018, Seattle renters matched the number of homeowners in the city—which hasn't been seen since the 1950s. This trend is only expected to grow: renters are expected to outnumber homeowners in Seattle. This presents a unique opportunity for you as a homeowner!
Long-term rental property income can be an excellent addition to what you currently enjoy from your career.
The job opportunities, walkability, public transportation, entertainment, restaurants, and balance between urban life and nearby nature make Seattle an attractive place to live for renters.
Your home continues to appreciate—while you earn rental income. Making money off your property while the markets hit their peak is like getting paid to wait!
In sluggish markets, rental property still has value: there will always be another tenant looking to rent.
When considering whether to rent your Seattle home or sell it, consult an expert Seattle property manager! They can give you insight into what it would take to get your property ready for the rental market. They'll also run the numbers and give you a financial picture of what your property is worth in monthly rent.
As you think about whether renting might be right for you, ask the following questions:
What are the monthly expenses for your home? Include the mortgage payment (if you have one), taxes, insurance, and any HOA fees. You will balance this against what you can charge for rent based on careful market analysis.
Can you charge enough monthly rent? The right rental price is competitive in the market, covers your expenses, and leaves you with money in your pocket at the end of the month.
Do you have a plan for managing the property? If you're moving out of state, you aren't close enough to manage your property. You'll need local help to make sure the passive income you want from the property stays passive.
Don't let the initial homework scare you away from pursuing a long-term income strategy! A Seattle property management company can handle everything you need to do to maintain a rental property. From collecting the rent to finding renters and managing maintenance, you won't have to worry about a thing—except where your property manager should send your earnings each month!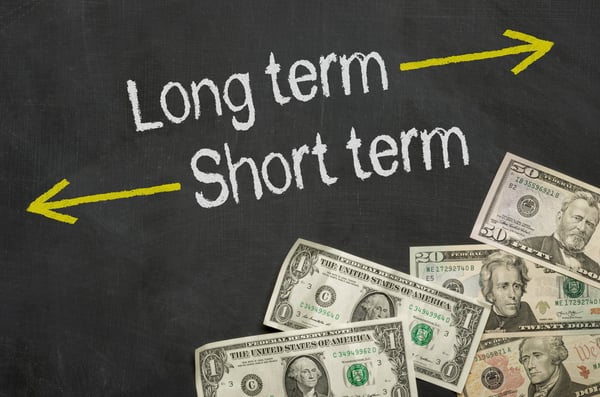 When It's Best to Say Goodbye
There are certain circumstances where selling your home is in your best interest. While that won't always be the case, if the market is blazing hot for sellers, look at the numbers for your property. Here are some factors to consider when thinking about a sale.
Can You Afford to Be a Landlord?
If you need to liquify your home to have access to immediate cash assets, then being a landlord isn't ideal. Ideally, you should have 2-3 months' worth of savings to buffer your rental property in the event that you can't find residents or have to make a major repair. If late rent one month is enough to teeter your finances over the edge, a sale might be better for you.
Of course, you can always work with an expert Seattle property management company to find renters who pay on time or negotiate the best rates for repairs to your home, but having a savings buffer is always recommended.
Would You Gain More From a Sale?
Even if the numbers aren't as good as you'd like, if you're not interested in making your property into a long-term investment, selling is probably the best decision. If you need to move quickly and need the cash from a sale to finance your next adventure, this is a sound choice.
However, if you're open to the idea of turning your former home into a rental, you might enjoy the long-term income! You can move across town, to another state, or out of the country and still make money on a rental property with the right professional handling your house.
Let a Seattle Property Manager Help You Decide!
The right Seattle property management company won't encourage you to turn your property into a rental if it's not the best solution for you! Since 1991, Real Property Associates has been helping Seattle homeowners like you transform their homes into rental properties.
Using our local experience and property management expertise, Real Property Associates can provide a detailed analysis of your home! If we feel it's an opportunity you shouldn't miss, we'll help you get your property ready to rent and generating long-term wealth. Get in touch with us to learn more about your property's untapped potential!