Any real estate investor who puts money into rental property aims to make a lucrative return on investment in the process. It allows property owners to generate consistent income and establish equity in an easy and relatively secure manner.
However, the real estate investment landscape is not a bed of roses. Property owners experience numerous challenges when it comes to attaining the return on investment they had earlier targeted. Property owners can opt to explore different options to increase the profits their property offers, but not all of them guarantee the same results.
This takes us back to the old saying, "let your money work for you." As a real estate investor spending money on your rental property—such as through investing in Seattle property management—makes for an excellent way for you to raise your profits.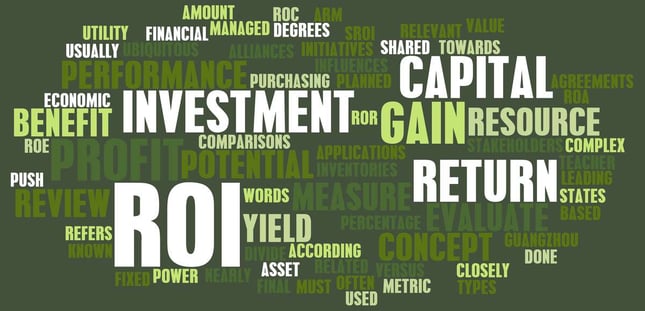 However, putting money into your rental investment property is not enough. You need to make sure that the money gets invested into a sensible element that adds value to the property. Below are some investments property owners can make that cost money upfront but help in increasing profits in the long term.
Implementing Routine Maintenance
Every tenant wants to live in a well-maintained property that can guarantee the level of comfort they need in a home. However, most property owners fail to recognize this and neglect the need for regular maintenance and repairs. Although it can cost you some money upfront, adhering to the maintenance schedule of your property can save you money and even help you generate profits in the long term.
Routine maintenance practices help in preventing more severe problems that can cost more money to repair from developing. This way, you avoid immediate issues and increase the lifetime of your property, which guarantees an increased duration of rental income.
Well-maintained rental units also contribute to general tenant satisfaction, which gives you the leverage to demand better rental payments. This makes it easier for you to attract new renters, thus reducing turnaround times.
Make Upgrades That Attract More Renters
The real estate landscape is a very dynamic industry, and things change very fast. A pretty attractive property to potential renters a few years ago can quickly turn into an outdated property. Renters want to live in properties that guarantee comfort and support their lifestyle in relation to the ongoing changes in the lifestyle sector.
Before you commit to making upgrades on your rental property, you need to research the real estate industry in your area to understand the specific advancements that most tenants look for in a rental unit. An upgrade can quickly turn into a waste of money if it is irrelevant in relation to the local real estate market. Simple upgrades such as countertops, floor replacements, and the installation of energy-efficient appliances can go a long way in increasing the profitability of your rental property.
List Your Property on Better Rental Sites
When you generate limited profits from your rental property, you will most likely look into the different ways you can minimize costs to utilize the available gains better. However, cutting corners on advertising can have a terrible effect on the success of your rental investment.
Always look to get your property onto the most reputable rental property listing websites if you want to attract good tenants. Reputable rental listing sites are constantly flooding with thousands of potential tenants, and getting your property on to them increases the pool of tenants available for you to choose from.
Getting your property listed on top sites is easier when you partner with Seattle property management. Because of the volume of listings they produce, they have more access to top sites, and can often pass on discounts on listings to their clients.

Hire a Professional Property Management Company
Property management is the most challenging aspect of rental property ownership. Depending on how you manage your rental property, it will either be profitable or waste time and money. If you do not have enough time to dedicate to property management or the necessary experience required to manage a property, hiring a Seattle property management company effectively can go a long way in generating better profits from your rental units. The same applies to property owners with a vast portfolio that they cannot manage single-handedly.
Seattle property management companies take over all the management responsibilities that come with rental property ownership. They have rigorous screening procedures which ensure that they attract the best renters that will pay rent on time and treat your property with respect. They also have the know-how to handle evictions to minimize the cost and chances of legal action.
Since Seattle property management companies partner with some of the most reputable contractors and repairers, they gain access to more affordable maintenance and other services.
If you're ready to learn more about how spending money on your rental property can help boost your profits, give us a call today to see how we can help you choose the right upgrades and investments. Also, get our best expert insights into protecting your rentals! Download your free copy of "Protecting Your Investment Property: A Guide."