An important update that will soon affect landlords, property managers and owners of rental property located inside the Seattle city limits.
Recently, the Seattle city council voted for and adopted some new ordinances that will affect landlords, tenants, and property managers in the city. One of the most controversial ordinances is known as "First in Time." The key piece of this new law is that beginning July 1, 2017, landlords and property managers must follow a new first in time or first service requirement when screening applicants for residential rental properties.
First Approved Tenants
The effect of this ordinance is that you must offer tenancy to the first qualified party that turns in a completed application. Say goodbye to the days where you could accumulate applications and tenants and then choose the one that you liked best, regardless of when they applied. Two components of this ordinance deal directly with first in time. First, you'll need to screen tenants in the order that you receive completed applications. Then, you must offer the unit to the first applicant who meets your minimum criteria for a tenant. Of course, there is an entire section of the new law that governs how this works, and there are also exceptions to the rule. I'm sure that as the process plays out, there will be more written and adopted, and our behavior will need to change accordingly.
Establish Minimum Criteria
For now, you need to be aware of a few things. This only affects properties located in the city of Seattle. If your property is not within Seattle city limits, you don't have to change. It's important that you establish minimum criteria for accepting a tenant and make all applicants aware of that criteria. Some of the things you might consider when establishing are income to rent ratio. We currently use 3:1. A minimum credit score is also necessary; we use 680 or higher. And, having a clean criminal background can be part of your criteria. You can establish smoking and pet criteria as well, and you can require that an applicant has no late pays or derogatory information from previous landlords. You can require first month's rent, last month's rent, and a security deposit paid in full upon move in.
Adjust Your Seattle Tenant Screening Process
Once you establish your criteria, include it in your marketing of individual properties. Include it in the rental application packet too. You are required to date stamp the applications as they come in, and process your tenant screening in the order the applications come in. If someone does not provide a complete application, you must notify them and allow them to make changes. They will lose their place in line. If you seek additional information about an applicant that is not part of your published criteria, they can keep their place in line, and they have 72 hours to provide the information you request. Landlords must offer tenancy to the first prospect meeting all published criteria. Then, you must wait 48 hours for the tenant to accept before you can move onto the next acceptable candidate.
Potential Legislative Effects
In a competitive marketplace, the intent of this legislation is to try and create a level playing field for all qualified tenants. The flip side of this is that it may result in slowing down the rental process and having frustrated landlords raise rent and increase their criteria to have a high bar that only a few people can reach. Time will tell. If you are going to take this on yourself, get to know the ordinance and refine your application procedures. Code enforcement officers will investigate complaints, so establish your process and have evidence that you are following it. if you're a landlord who relies on likeability and instinct, you'll need to adapt.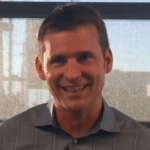 The property managers we work with are skilled and can navigate Seattle rental laws like this one. If you have any questions about this ordinance or anything regarding Seattle property management, please contact us at Real Property Associates.