Updated October 28, 2022.
Something is exciting about being part of the technological age, especially when those modern conveniences incorporate into your home. The best part is that renters don't have to be left out of the fold! There are many opportunities for your home rentals, Seattle investors, to take advantage of these smart upgrades. In this guide, we're outlining smart upgrades property owners can make on their rental units to make them more appealing to modern renters. This not only helps you keep your competitive edge as an investor, but it also increases the long-haul value of your rental in a competitive market like Seattle.
Understanding How Smart Homes Work
Equipping your investment property to be a smart home (even if it happens to be a condo) involves installing technology that uses a Wi-Fi connection to monitor and control specific devices. Typically, users can control these devices from any location using mobile apps. These devices include everything from lightbulbs to doorbells with cameras. Incorporating these types of devices as additions to your property will enhance its value and appeal to tech-savvy renters in Seattle. With the rise of 'porch pirates' and other stressors, any small updates you can add that increase your rentals' safety and comfort will also draw renters to your property.
Wi-Fi Connectivity Requirements
Because most smart devices use a Wi-Fi connection, it's a good idea for your home rentals, Seattle investors, to have strong connectivity. You can establish these connections in advance and make them part of the rental agreement or let residents establish connections of their own. Most residents are going to want Wi-Fi for their devices anyway, so making it part of a rental agreement is another way to make the apartment appealing. However, if your residents already pay for their own plan, this could be an issue, so it's worth mentioning in your property listing if you're planning to roll internet connectivity into the rent.
Choosing the Best Upgrades
There are hundreds of smart apartment devices available for your investment properties. The trick is finding the best ones for the upgrade you're planning and what your renters are looking for. For example, if your renters want additional security, then a doorbell camera is a must-have. If residents love controlling their appliances or lights remotely, then adding wall outlets with USB ports is essential (and affordable)!
Think about if you want these upgrades to be permanent installations or not. For example, if you're concerned that these items might not be there when renters move out, then a permanent installation is optimal. Suppose you want to test things out to see if residents like the upgrades you're making, then choose devices that don't require hard-wiring. Here are some other considerations:
Space-saving features: Because some condo units don't have a lot of wall space, choose smart devices that aren't going to use up too much. For example, be sure you don't have to hook up digital screens that control the apartment's temperature or other elements where renters might want to hang their television.

Efficiency and convenience: In addition to looking for smart devices that are more convenient for renters, but make sure they also help with efficiency. For example, if renters can monitor and control their apartment's climate, that helps them save on their utility bills.
Examples of the Best Smart Rental Upgrades
If your residents aren't taking advantage of all of the latest digital trends, now is the time to incorporate smart technology into your rental unit upgrades. It isn't necessary to renovate to ensure residents can take advantage of modern living! Instead, use the following smart upgrades for your rental properties.
Smart Home Assistant
There are many smart home assistants you can choose from that vary in size and cost. In addition to making your renter's life easier, home assistants connect to other devices to enhance their living experience. For example, if you add Google to your rentals, residents can ask that device to turn on the lights if the lights are 'smart' lights.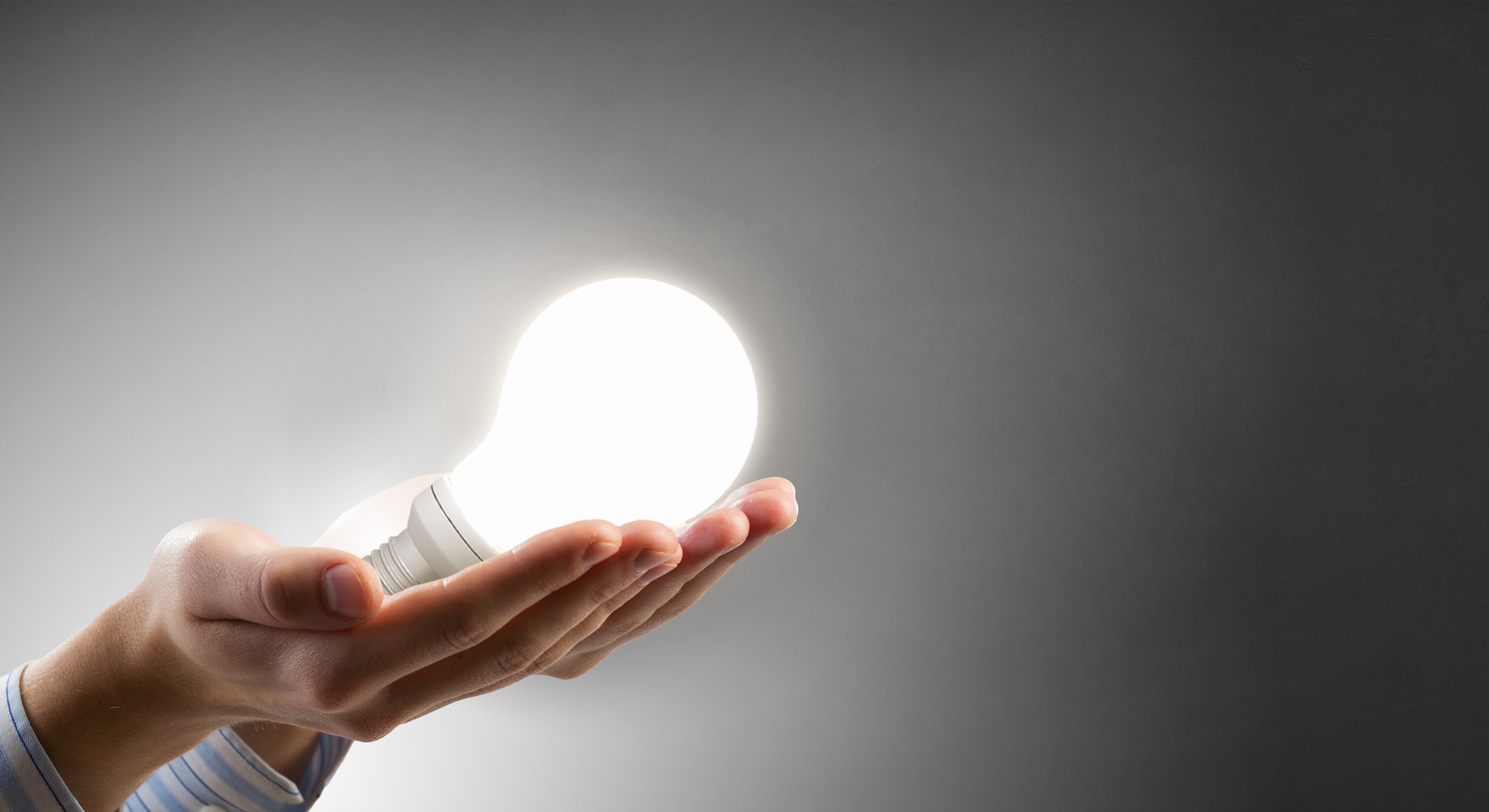 Smart Lights
Connecting smart lights to rental units is an affordable way of adding convenience for residents. Renters can control when their lights turn on when they're away, as well as when they're entering their rental home. In addition to this being a convenience, it also adds security if residents have concerns about people thinking they aren't home.

Smart Locks and Doorbells
There's nothing more frustrating than searching for keys when your hands are full. Eliminate the issue for your renters by installing smart locks. Then, take that a step further by enhancing their security with a doorbell camera. That way, they can see who is at their doorstep when they can't answer the door or they're away from home. There are also smart lock and doorbell combinations you can consider.
Smart Outlets
Installing smart outlets is another feature residents love when they have access to smart apartment upgrades. When renters plug their devices into these outlets, they can control them from their mobile devices. That's a great feature for those who want to turn their coffee pot on before returning home or connect it to the smart home assistant they're using.
Make the Right Upgrades for Your Rentals!
At Real Property Associates, we've been serving the Puget Sound area since 1991. When it comes time to make upgrades to your home rentals, Seattle investors can trust that we've got you covered! We know which upgrades are profitable for each type of rental property because we know what renters want in Seattle, and we extend this expert knowledge to every investor we serve.
If you want to tap into that knowledge and get started for free, you'll want to take advantage of our free rental analysis! Your rental home may not even need upgrades to stay competitive if it's priced at the right rate. Knowing what your property is worth as a rental also helps us suggest any updates you do need to stay on top of the market!